Wizz Digital Academy, a subdivision of Wizz Digital Group, is an institution dedicated to empowering advisories, consultancies, and coaching companies with business growth knowledge, skills, and strategies they need to succeed in the digital age. Our mission is to provide comprehensive and up-to-date marketing and business growth education, enabling our clients to stay ahead in the rapidly evolving landscape of online business.
At Wizz Digital Academy, we understand the challenges faced by advisory firms, consultancies, and coaching companies when it comes to effectively leveraging sustainable scaling techniques. The digital revolution has transformed the way businesses operate, and staying relevant in this highly competitive environment requires a deep understanding of digital strategies, tools, and tactics.
With our expert-led training programs, we aim to bridge the gap between traditional business practices and the demands of the digital era. Our curriculum is carefully designed to cater specifically to the needs of advisory firms, consultancies, and coaching companies, equipping them with the essential skills to attract and engage clients, drive conversions, maximize their online presence, and improve their operations.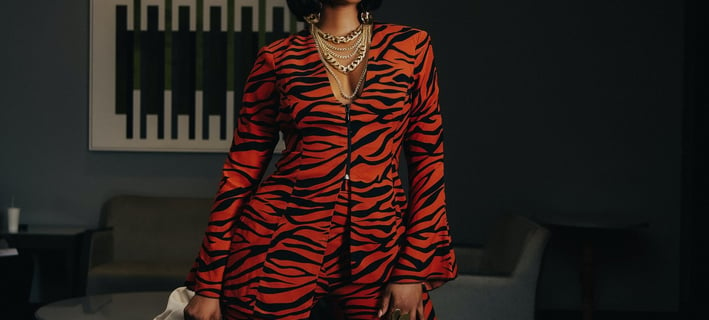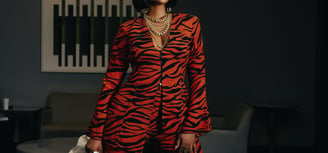 Unlocking Advisory Growth & Achieve Consultancy Success: Proven Techniques & Effective Strategies
We are committed to delivering excellence in all aspects of our work. From the quality of our training programs to the expertise of our instructors, we strive for excellence to ensure our clients receive the highest standard of education and support.
We understand the dynamic nature of the digital marketing landscape. Therefore, we continuously update our curriculum to ensure it remains relevant and aligned with the latest industry trends, tools, and best practices. Our aim is to provide our clients with the most up-to-date knowledge and skills they need to thrive in the digital age.
We believe in the power of practical learning. Our courses are designed to be hands-on, providing real-world examples, case studies, and exercises that allow our clients to apply their learning directly to their business challenges. We emphasize practical skills development to enable our clients to implement effective strategies and achieve tangible results.
We foster a collaborative learning environment where our clients can interact with instructors, industry experts, and peers. We believe that collaboration enhances the learning experience and promotes knowledge sharing, networking, and the exchange of ideas. We encourage active participation and provide opportunities for our clients to connect and learn from each other.
Learning doesn't end with the completion of a course. We are committed to providing ongoing support to our clients even after they finish their training programs. We offer resources, tools, and guidance to help our clients implement their newly acquired skills and navigate any challenges they may encounter in their digital marketing and sales efforts.
We are driven by our client's success. We focus on delivering tangible results and measurable impact for our client's businesses. Our training programs are designed to equip our clients with the tools and strategies they need to achieve their marketing and sales objectives, drive growth, and generate a positive return on investment.
These core principles serve as the foundation of Wizz Digital Academy, guiding our approach to education, training, and support for advisory firms, consultancies, and coaching companies. By upholding these principles, we aim to empower our clients to thrive in the digital age and achieve sustainable success in their respective industries.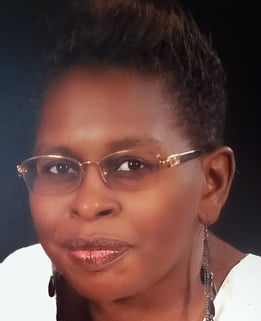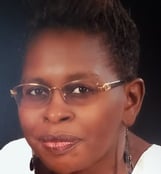 Ononiwu Austin, Operations & Systems Strategist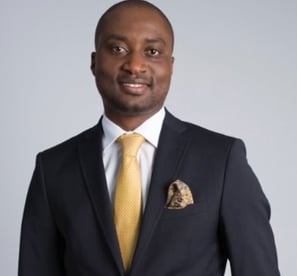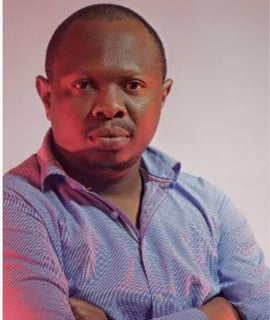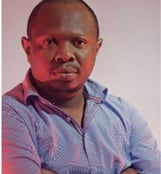 Bekithemba Mafulela, CFA-Business Mentor & Financial Planner
Meet the best coaching team ever
With over 9 years of experience leading teams, Austin has a proven track record of executing successful marketing strategies, reconfiguring profiles, and collaborating with globally diverse groups to initiate processes that elevate sales precision. Over the course of his 10-year career, Austin has been an integral part of three venture-backed technology companies, leveraging his expertise to contribute to their growth and success. Additionally, he has a passion for fostering startup development and growth, having invested in multiple startups to accelerate their journey to success.
Phanice Mulengwa, Sales Coach
Phanice has carved a unique path, evolving from a successful events sales and marketing pioneer to a compassionate business strategy coach. She orchestrated and managed impactful training events for coaches and facilitated gatherings for professional medical associations. Her unwavering dedication earned her both respect and success
A Startup Investor & Design Thinker, with experience in the corporate space spanning over 2 decades, Bekithemba is a seasoned Business Coach with a specialized focus on Business Growth and Succession/Exit Planning. With a proven track record of leadership and strategic vision, he has taken the helm of Momentum's advice-led intermediated distribution strategy. This role entailed cultivating partnerships with independent financial advisers (IFAs) contracted to the company and leading the charge in Momentum's advice-led IFA distribution strategy across strategic markets, including the Private, Public, and SOE sectors.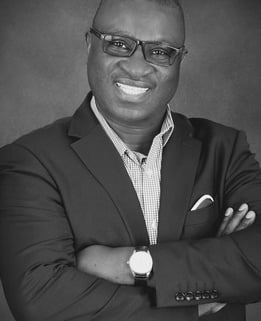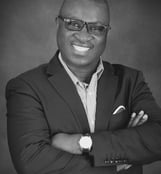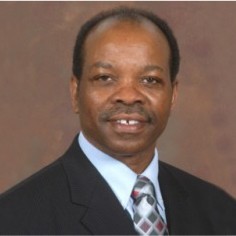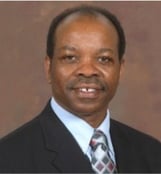 Glen Powell, Change Management Subject Matter Expert
Chada Blessing Mutambara,
Strategic Advisor Helping Companies Find Top Talent
Chada Blessing Mutambara is a seasoned executive recruiter and head-hunter with a strong track record of successfully identifying and attracting top talent for organizations across various industries.
With a focus on building robust relationships with both clients and candidates, Chada specializes in delivering exceptional results tailored to the unique needs of each organization and individual. With expertise in board and executive level searches and scarce skills talent acquisition, Chada possesses a deep understanding of the skills and qualities essential for successful executive leadership.
Committed to staying updated on industry trends and best practices, Chada utilizes cutting-edge tools and techniques to provide the highest quality outcomes for clients and candidates. Over a career spanning more than a decade, Chada has placed C-level executives, Board Members, and subject matter experts for a diverse range of clients, including multinationals, South African corporates, government institutions, and founder-led companies, across various international markets.
At Wizz Digital Academy, Chada Blessing Mutambara will collaborate with clients to assemble their leadership teams, enabling them to transition away from day-to-day operational responsibilities. Chada's extensive experience as a seasoned executive recruiter and head-hunter, coupled with a proven track record in identifying top talent, positions him as a valuable resource in guiding organizations toward strategic leadership solutions.
Glen Powell is a highly accomplished change management expert with a proven track record of guiding organizations through complex transitions.
His expertise lies in facilitating and implementing changes seamlessly, ensuring minimal disruption and maximum success. He excels in devising strategies that promote smooth transitions, foster employee buy-in, and ultimately lead to improved organizational effectiveness.
Powell's strong interpersonal and communication skills, coupled with his in-depth knowledge of change management principles, make him a valuable asset in driving positive change within organizations. His dedication to understanding an organization's unique needs and tailoring solutions accordingly sets him apart as a change management expert who consistently delivers exceptional results.
Glen's expertise in change management will be instrumental in guiding clients of Wizz Digital Academy through the intricacies of scaling their businesses, ensuring a smooth, successful, and sustainable growth journey.
Our Approach To Marketing
Driving revenue growth with infusion selling is all about marrying content and copywriting for revenue growth
This is a marketing approach that marries the strengths of content writing and persuasive copywriting. It combines the informative and engaging nature of content with powerful and empowering copywriting elements to engage Ideal Clients at scale and drive consideration, ultimately leading to revenue growth.
Infusion selling empowers you to create demand, engage your ideal clients, and position your brand as the go-to authority in your industry. Say goodbye to conventional sales tactics and embrace a powerful approach that drives revenue growth while nurturing meaningful client relationships, and ensuring your business brand is the star of the show, not your personal brand.
Companies That Benefit From Our Approach
Tech-enabled SERVICE FIRMS and Outsourcing Companies
You are tired of waiting for RFPs and constantly chasing leads. Infusion selling enables you to proactively engage decision-makers, captivate their attention, and inspire them to take action. With persuasive copywriting elements infused into your content, you'll attract the right clients and land contracts faster, freeing up valuable resources for innovation and growth. And that's not all – Wizz Digital Academy goes beyond marketing assistance. It equips you with the essential organizational tools needed to scale sustainably. By following our guidance, you can transform your business into a valuable financial asset that's not only sellable and transferable but also attractive to outside investment. Now, you can break free from the limitations of the past, drive innovation, and achieve unprecedented growth.
communities with Monthly Recurring Revenue Models
As an online community, predictable revenue is crucial for your success. Infusion selling allows you to establish a solid customer base, accelerate revenue growth, and increase your market share. By leveraging the power of content and copywriting, you'll create a strong demand for your offerings, ensuring consistent monthly recurring revenue and fueling your journey toward long-term success. But there's more – Wizz Digital Academy empowers you with the organizational tools needed to scale smartly. With our guidance, your community can evolve into a business with intrinsic value, ready to be sold, transferred, or even attract substantial external investments. Say goodbye to uncertainty and hello to sustained growth and prosperity that transcends your role as the founder.
Professional Service Providers
You are a professional service provider such as a legal, advisory, or financial firm looking to scale beyond traditional referral-based approaches. Infusion selling allows you to showcase your expertise, attract high-value clients, and build a reputation as a trusted advisor in your industry. Say goodbye to the limitations of referrals and embrace a strategy that drives revenue growth, expands your reach, and positions you as a sought-after professional. Simultaneously, Wizz Digital Academy equips you with essential organizational strategies, turning your business into an asset with resale potential, transferability, and the ability to allure external investments. Wave goodbye to the confines of conventional methods and usher in a new era of revenue growth, amplified reach, and professional prominence.
Companies Selling Enterprise Solutions
Fed up with long sales cycles holding you back? With infusion selling, you can accelerate the decision-making process and shorten your sales cycle significantly. By infusing persuasive copywriting elements into your content, you'll captivate enterprise decision-makers, pique their interest, and drive them toward meaningful conversations and closed deals. Say hello to faster revenue growth and increased market share. Meanwhile, Wizz Digital Academy transcends traditional marketing assistance, offering you the means to transform your enterprise into a marketable financial asset. It's not just about today – it's about building a business that transcends your role, becomes sellable, transferable, and primed for outside investment. Say hello to accelerated revenue growth, expanded market share, and a future that knows no bounds.
Our mission is to foster collaborative partnerships that empower visionary founders to create valuable, sustainable businesses that not only break the seven-figure barrier but also liberate them from constraints, enabling limitless growth
Our vision is to catalyze the growth and resilience of small businesses, ensuring they not only thrive beyond the founder but also become powerful drivers of employment and industry transformation, leaving a lasting impact on our communities and economies
Tanya Kabuya, is a marketing and business growth architect, who heads Wizz Digital, a fully remote coaching & consulting company focused on helping consulting & Tech companies create marketing strategies that allow them to become the NO 1 brand in the industries
A consultancy that works with both venture-backed Tech Startups in Fintech, SAAS, Biotech, and Greentech, as well as consulting firms to create and deploy go-to-market strategies, as well as implement proven brand strategies to grow market share and improve revenue
As an African Copywriter and digital product designer, She was told that she wouldn't be able to land clients because of her background. She managed to prove the naysayers wrong and built a thriving digital coaching & consulting business and an international community. Now, as a company, we thrive to work with the Davids of industries to take down Goliaths